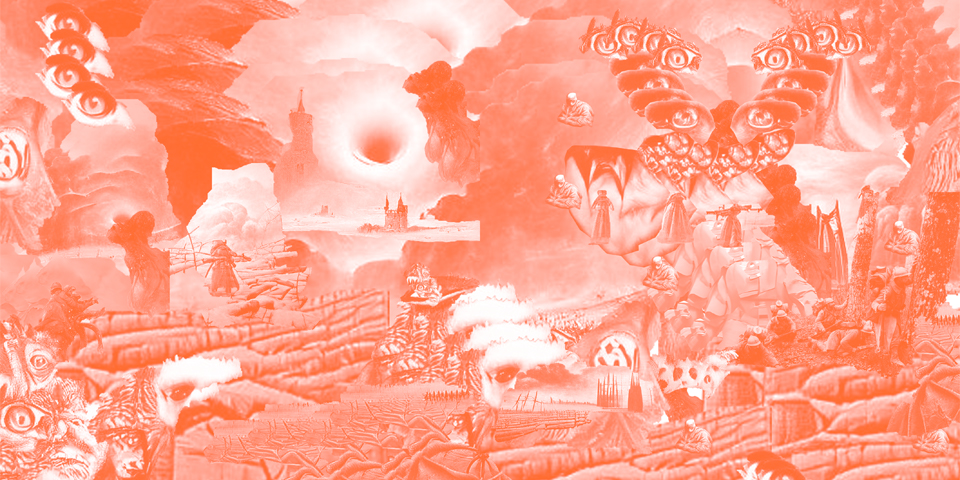 Rouille & Sang // Rust & Blood
A downloadable Rules-lite RPG hack
[FR]
La Brigade des Ombres

Rouille & Sang - Édition Texte Brut.
Un hack de Lasers & Feelings de John Harper.
La Brigade des Ombres - Rouille & Sang est un jeu aux règles allégées. Il est une porte d'entrée vers un univers plus étendu et plus ambitieux, vers la La brigade des Ombres. À retrouver bientôt sous de multiples formes ici et sur http://maisonnebuleuse.com/.
Le Continent est gelée dans un hiver sans fin, son territoire, meurtri par les tranchées du Front. L'humanité est ahurie par la Grande Guerre, dévastée par la Rouille et le Sang. Le conflit est devenu un étrange laboratoire. L'Union et l'Empire cherchent des solutions dans des domaines où la science est cachée, où la folie consume les génies et où le surnaturel façonne l'avenir. Au milieu de cet enfer de froid ; soldats de la Brigade des Ombres, vos missions vous emmènent aux frontières du probable.
Vous êtes un agent de l'Union enrôlé dans une Brigade des ombres. Votre mission ; explorer des territoires perdus, combattre des créatures indescriptibles, survivre et tenter de trouver une "solution" pour remporter la guerre. Qui sait quel secret vous allez découvrir, quelle malédiction vous allez relâcher, quel monstre vous allez réveiller ?
Vous pouvez télécharger ce jeu gratuitement ou faire un don. Téléchargez-le, lisez-le, faites une partie. Si vous vous êtes amusés, payez moi un cappucino !

[EN]
The Shadow Brigade.
Rust & Blood – Plain Text Edition.
An original hack of John Harper's Laser & Feelings.
The Shadow Brigade – Rust & Blood is a game with simplified rules. It is a gateway to The Shadow Brigade, a wider and more challenging universe soon to be released under various forms on http://maisonnebuleuse.com/.
The Continent is frozen. Trapped in an endless winter, the land is scarred by the trenches of the Front Line. Mankind is bewildered by the Great War and devastated by Rust and Blood. The conflict has become an odd laboratory: the Union and the Empire are looking for solutions in areas where the rules of science no longer apply, where madness consumes even the greatest minds, and where the supernatural shapes the future. As soldiers of the Shadow Brigade, your duty is to explore the boundaries of the tangible amid this icebound hell.
You are a Union agent enlisted in a Shadow Brigade. Your mission is to explore lost territories, fight preternatural creatures, survive, and try to find a "solution" to win the war. Who knows which secret you will discover? Which curse you will release? Which monster you will awaken?
You can download this game for free or donate. Download it, read it, play it. If you had fun, buy me a cappuccino!

Download
Click download now to get access to the following files:
Rouille_Sang_TB_FR.pdf
80 kB
CARTE_DU_COMBATTANT.pdf
425 kB
SOLDIER_IDENTIFICATION.pdf
405 kB
CARTE_COMBATTANT_UNE_PAGE.pdf
424 kB
SOLDIER_ID_ONE_PAGE.pdf
403 kB